Based on the true story of Sangduen 'Lek' Chailert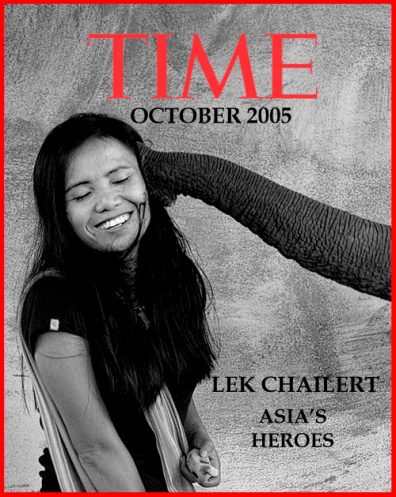 "One who is kind to animals heaven will protect" – Gautama Buddha
The elephant may be a sacred symbol of Thailand, but it is secretly a tormented one thanks to a century-old ritual called Phajaan, or 'crushing of the spirit', a common practice used by locals to tame them into submission. And by this we mean hurt it. Stab it. Starve it. Hit it. Chain it. Sometimes to death.
Since childhood, Sangduen 'Lek' Chailert, feels their pain through their eyes. When she stands to lose everything, the warrior in her blows the whistle about these cruel practices instead. The more paying tourists find out about it, the harder it gets for the Mafia-owned tour businesses. Even harder for her as actions don't come without consequences.
In this biopic we follow Lek from her humble roots from the deep jungles to her worldwide fame as one of the most important advocates of animal rights. A modest hill tribe woman with strengths and weaknesses, she forms an extraordinary and deep bond with the elephants, a gift that was passed down from her shaman grandfather Noom.
The further she pursues her agenda of salvation and protection, she discovers the dark forces behind those invested in the lucrative industry – who want her destroyed. What they don't realize is she's as strong and sturdy as her four- legged pachyderms despite her diminutive size and being a woman in a male dominated world..
When everything seems lost, Lek finds help in compassionate allies, brave volunteers and supporters from around the globe. They flock to her park to join her cause and one of them, even, to steal her heart.
Like the Thai monsoons, Lek has to weather all storms such as facing her malicious brother-in-law who manipulates and divides her family, having close ones die or killed, attempts on her own life, a broken marriage and the burden of being labeled as a traitor to her own country. She charges forward.
But becoming as successful as she does comes with a price, which will ultimately test the pureness of her heart.